Special Online Offer

2 Weeks FREE Plus Uniform

About Our Business
We use the platform of Shotokan Karate to train leaders of the future who will solve the world's problems.
We awaken the extraordinary leader in you. The leader who can dream, think, tell his story and lead. Historically martial artists have been called upon to defend the communities they lived in during times of war and lead in times of peace. The defensive training systems were developed long ago and available to all, but leadership training was provided to only a select few. In our proprietary Black Belt Shoka Leader Program adults and children learn not only how to defend themselves but also how to lead. We are a powerhouse of Shotokan Karate Martial Arts Leadership throughout the world. This leadership program was developed under the guidance of Marty Callahan, in Santa Rosa, California to be used worldwide.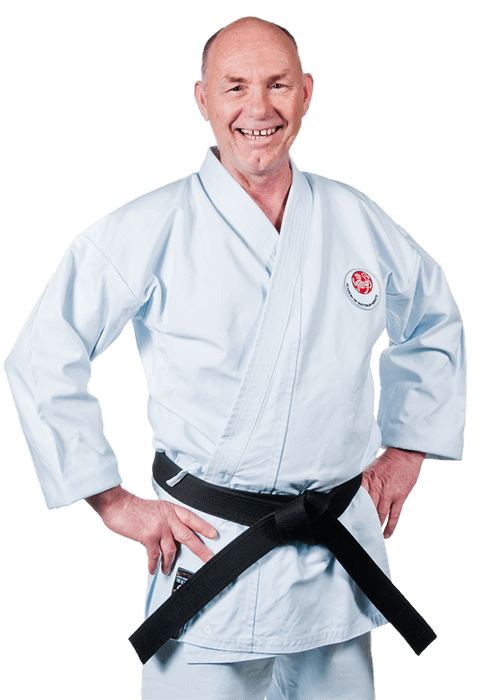 Chief Instructor Marty Callahan
Marty Callahan has spent his life understanding and improving the lives of students both young and old. His passion led to the founding of the Shotokan Karate Leadership School® in Santa Rosa, CA in 1981 with a dream to awaken the extraordinary leader in his students. Having inspired, taught, coached, supported and trained over 15,000 students in 40,000 classes in Santa Rosa, Marty has become Sonoma County's preeminent martial arts leadership instructor. His students, hundreds of whom have gone on to become leaders in their chosen fields, appreciate his engaging, student-centered approach to teaching and they believe you will too. He is an 8th Degree Black Belt and a graduate of the prestigious Japan Karate Association Instructor Training Program.
Why Choose Shotokan Karate Leadership School®?
UNSHAKEABLE CONFIDENCE
CONFIDENCE is the BELIEF you have in yourself that you CAN DO something. LACK OF CONFIDENCE is the FEAR that you CAN'T DO it. Your child will develop ordinary confidence as they practice something their learning. But to develop UNSHAKEABLE CONFIDENCE they must OVERCOME THEIR FEARS.
This is where SHOTOKAN KARATE LEADERSHIP SCHOOL comes in. There's nothing better you can give your child than the gift of UNSHAKEABLE CONFIDENCE.
LASER SHARP FOCUS
If your child can't FOCUS they CAN'T LEARN. And if they can't learn they'll fall behind in school and that can lead to giving up. With all the distractions kids have today this is fast becoming a SERIOUS PROBLEM.
This is where SHOTOKAN KARATE LEADERSHIP SCHOOL comes in. As your child gains confidence addressing mock life and death experiences their focus will be honed to a laser sharpness. With this laser sharpness distractions will be a thing of the past.
Give your child the gift of Laser Sharp Focus.
Our Martial Arts Team Takes Great Pride In The Reviews We Receive
See What Our Community Members Say About Our Programs
Kim Corn, mom, son age 7
People have been telling us how amazed they are with the difference they see in Jordan since he started taking karate at Shotokan Karate Leadership School. Before he used to be quiet and hidden, he kept to himself and now he's a chatter monster! It's unbelievable; he's so much more confident and sure of himself. We are so happy, thank you so much, Sensei Callahan.
Sherry Paine, mom of Phoenix, age 7
What you do is just amazing. The way you had all those kids sitting there, listening to you. There must have been 25 of them and they were all there sitting up straight listening to you. I don't know how you do it, but it's amazing. And I like the way you incorporate morals into the class. That is so good. You have a real gift.
Dean Jones, Student, Santa Rosa
Sensei, my name is Dean. I was your student 15 years ago. I'm calling because I want to thank you for giving me the foundation for a wonderful life. The training I received from you has helped me in innumerable ways. I have a wonderful life and I don't believe it would have turned out this way without the training that I received from you. Thank you from the bottom of my heart.