Martial Arts Classes at Shotokan Karate Leadership School®
Shotokan Karate Leadership School®
Santa Rosa, CA
Special Online Offer

2 Weeks FREE Plus Uniform
Limited Time Offer
Take An Exclusive Sneak Peek
At Our Local Community Programs
At Shotokan Karate Leadership School® we have been training community members from kids to adults.
Our students of all ages excel socially and in life at home, at school, and at work.
At Home
Self-discipline and impulse control are two of the biggest advantages of martial arts training.
At School
Kids who practice martial arts have a much higher attention span and self-discipline.
At Work
Improve your focus and concentration with the new found energy you will have.
A Story That We Are Proud Of As A Martial Arts Industry Influencer
FREE E-BOOK DOWNLOAD
First Time VIP Visitors To Our Site Get This Exclusive Download
Our Karate Classes for kids in Santa Rosa, CA help enhance a child's focus, respect, courtesy, self-control, self-confidence, etc. which leads to improved life skills, better grades, reduction in ADD/ADHD issues, less bullying resulting in better behavior at home and school.
Our Martial Arts programs service teens & adults from traditional to modern martial arts training in a safe and fun environment. Practicing concepts that build physical fitness, situational awareness, self-confidence, esteem, self-defense and much more.
Awaken the extraordinary leader in you and transform your life and the world you live in. In the proprietary Shotokan Karate Martial Arts Leadership Program by Marty Callahan, in Santa Rosa, children and parents are trained not only to defend themselves but also to lead.
We Are Proud To Announce… Our National Go2Karate® Recognition Award
Go2Karate.com is the largest martial arts directory listing website. Go2Karate.com rates martial arts schools' websites based on criteria that demonstrates a quality user experience, customer service and service rating based on reviews. Go2Karate.com has a selection process for rating all schools that receive the Go2Karate Top Rated Quality Badge. We highly recommend you take a moment and read the reviews below.
Our Martial Arts Team Takes Great Pride In The Reviews We Receive
See What Our Community Members Say About Our Programs
Janice Shipley, mom, son age 8
My son, Jared, trained with you about 25 years ago when he was 8 years old. We enrolled him in your school because he was being bullied at school. He left feeling much more confident and went on to become a physician. He now practices medicine in Portland Oregon. We are very grateful for what you did.
Sherry Paine, mom of Phoenix, age 7
What you do is just amazing. The way you had all those kids sitting there, listening to you. There must have been 25 of them and they were all there sitting up straight listening to you. I don't know how you do it, but it's amazing. And I like the way you incorporate morals into the class. That is so good. You have a real gift.
Jim Thompson
Our son is now a professor at an Ohio University. What he learned at Shotokan Karate Leadership School played a big part in making him into the man he is today. Your training will carry him through the rest of his life.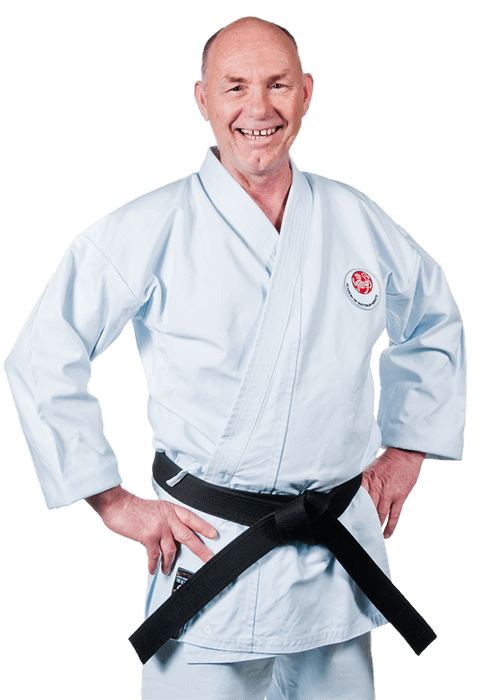 Meet Our Chief Instructor
Marty Callahan has spent his life understanding and improving the lives of students both young and old. His passion led to the founding of the Shotokan Karate Leadership School® in Santa Rosa, CA in 1981 with a dream to awaken the extraordinary leader in his students. Having inspired, taught, coached, supported and trained over 15,000 students in 40,000 classes in Santa Rosa, Marty has become Sonoma County's preeminent martial arts leadership instructor. His students, thousands of whom have gone on to become leaders in their chosen fields, appreciate his engaging, student-centered approach to teaching and they believe you will too. He is an 8th Degree Black Belt and a graduate of the prestigious Japan Karate Association Instructor Training Program.