Martial Arts Classes at Shotokan Karate Leadership School® – The Best in Santa Rosa, CA
Special Online Offer
2 Weeks FREE Plus Uniform
The Best Martial Arts Classes in Santa Rosa, CA
Kids Karate
Karate classes for Kids enhance respect, courtesy, self-control and lead to better behavior.
Exclusive Offer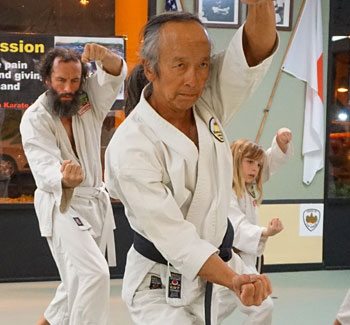 Adult Martial Arts
Build physical fitness and self-confidence while learning to defend yourself.
Exclusive Offer
Leadership Training
Awaken the extraordinary leader in you and transform your life and the world you live in.
Exclusive Offer
Special Online Offer
2 Weeks FREE Plus Uniform
Shotokan Karate Leadership School®
Karate Deal of The Day
Santa Rosa, CA
MARTIAL ARTS TRAINING AT Shotokan Karate Leadership School® PROVIDES NUMEROUS BENEFITS
At Shotokan Karate Leadership School® our professional Instructors are ready to serve you or your child. We make your martial art class a personalized experience because we know that you enroll for multiple reasons. If you live near or around Santa Rosa, CA please give us a call or complete any form on this site to receive your website special offer. Our Program Director or Shotokan Karate Instructors will reach out to you and schedule your first lesson and offer a tour of our school.
Gain Inner Strength
Superior Self-Confidence and Greater Self-Respect will come as you take on the challenges of Shotokan Karate training.
Increase Your Fitness
Shotokan Karate training will give you greater strength, endurance and cardiovascular fitness that you won't find anywhere else.
Make New Friends
Our training will bond you for life with like-minded classmates.
Learn To Defend Yourself
You will develop a level of confidence that will make you feel that you can handle any situation life throws at you.
Let our team of Instructors show you how we can help!
Click on the Show Me How Button Below and start your FREE Classes Today!
Our schedule fills quickly, so don't delay.
PRAISE FROM PARENTS LIKE YOU WHO TRIED OUR PROGRAM AND LOVED IT!
Dear Shotokan Families,
Although many of you do not know my face, you may know my name and voice.
For just over a year now, I've been blessed to have had the opportunity to have been brought onto the SKLS team during one of the most difficult times our city, nation, and world has faced. Sensei Callahan took me on and employed me with one goal for the school, and that is to see it survive this pandemic. His drive to continue to be a place where children can grow in strength of character and become prepared to face the new world we seemed to have been given, with leadership, integrity, and a leader's voice, has never wavered.
Being a vested part of what happens behind the scenes at the school has been very eye opening. The daily grit, effort, devotion, and sacrifice that was and is shown by Sensei, and the servitude of Billy, Sam, and Josh during this time, were evidence of the care for humanity we strive to exemplify in our school.
They never gave up on the school, they never gave up on you, and during my short time here, neither did I.
If this year has taught us anything, it's that the only thing in life that is always the same is that everything always changes. Which leads me to the purpose behind this letter.
With a humble and grateful heart, my family and I have been given the incredible opportunity to own a business in the field of expertise my husband has been gifted. While our family leaving the school is necessary for the future success of this new journey in our lives, it is with a heavy heart that we must say good-bye. Shotokan Karate Leadership School will always hold a special place in our hearts, as we witnessed our three teenagers train here for more than two years. Being some of the oldest on the floor with nary a martial arts skill initially, they were welcomed, encouraged, and when necessary, appropriately pushed to stretch beyond their comfort zones and rise to the caliber their senseis saw in them. In turn, they've had the opportunity to help instruct many of your children and I will remember fondly witnessing them grow into this special and coveted role as assistant instructors.
It is my hope that each of your children find within themselves their own gift to offer the world as they strive to find what that is, barefoot on the mat, with joy and determination.
We know we will hear much of what Shotokan Karate Leadership School will continue to do in the community and will always feel blessed that we held a small part of that legacy.
Our family's last day is July 25th. I look forward to serving you all until then.
Sincerest Regards,
Caitlin Clary (Roger, Chase, Aislinn, and Brooklyn)
Communications Director
Shotokan Karate Leadership School
It all started when our concern was the lack of physical exercise our child might have. So when we met Sensei Callahan to talk about goals, we simply hoped that our child would spend some time here doing physical exercise.
Then in the past almost four years, we've witnessed the dramatic progress and achievements our kid has been making, not only in Karate techniques, but in dedication, confidence, communication, teamwork, courage, courtesy, and leadership skills, just name a few.
A great example is leadership skills. our child used to be a quiet girl. But through karate practice, leadership training and instructor program, she becomes assistant instructor, she demonstrates the ability to lead and to teach, and can confidently give orders and train lower level students.
In April 2021, she made black belt achievement, now we are very confident that our child will continuously make great progress. We sincerely thank Sensei Callahan and his staff, for excellent guidance, training, and support!
What you do is just amazing. The way you had all those kids sitting there, listening to you. There must have been 25 of them and they were all there sitting up straight listening to you. I don't know how you do it, but it's amazing. And I like the way you incorporate morals into the class. That is so good. You have a real gift.
Shotokan Karate Leadership School® Review and Testimonial System
Thank you for visiting our website. Please leave us a Review and Testimonial and tell us how much you enjoy our programs. Our goal is to serve our students with the highest quality training and facilities in Santa Rosa, CA. Thank you for giving us the opportunity to serve you and your family.
Kids Love Martial Arts Classes at Shotokan Karate Leadership School®!
Always Do Your Best
We are excited to meet your family. Our Shotokan Karate training program will give your child skills that will benefit them every day and in all they do from improved discipline at home, better grades at school, more respectful behavior when they are out in the world and much, much more. We are proud of how our young students excel after being with us for only a short period of time. Click the "Learn More" button below and select a program that best fits your needs.
Karate Kids in the community
Our promise is that we will awaken the leader within your child.
Karate and School
Your child's grades will improve and he will gain the respect of his peers.
Safe Karate Defense Skills
Your child will learn to recognize trouble when he sees it and take steps early on to avoid it.
Courtesy, Self-Respect, Self-Discipline
Your child will develop the inner strength to be courteous and respectful in all situations.
Teen & Adult Classes at Shotokan Karate Leadership School®!
Our teen and adult classes are dynamic and exciting! Our Instructors are actively involved with each student both on and off the training floor. From safe self defense skills to physical fitness our programs deliver real results for this ever-changing world. Our community members in Santa Rosa, CA love the classes and how they benefit from what our programs do for them.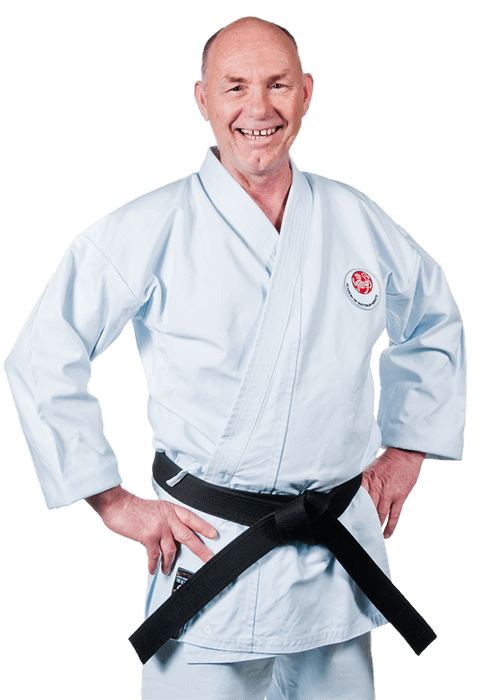 Meet Our Chief Instructor
Sensei Marty Callahan
Marty Callahan has spent his life understanding and improving the lives of students both young and old. His passion led to the founding of the Shotokan Karate Leadership School® in Santa Rosa, CA in 1981 with a dream to awaken the extraordinary leader in his students. Having inspired, taught, coached, supported and trained over 15,000 students in 40,000 classes in Santa Rosa, Marty has become Sonoma County's preeminent martial arts leadership instructor. His students, thousands of whom have gone on to become leaders in their chosen fields, appreciate his engaging, student-centered approach to teaching and they believe you will too. He is an 8th Degree Black Belt and a graduate of the prestigious Japan Karate Association Instructor Training Program.
FREE GIFT!
Enter Your Email Address to Download Our Free "How Martial Arts Can Positively Change Lives!" Book
There will also be a SPECIAL Gift In the email.