Martial Arts Classes at Shotokan Karate Leadership School® – The Best in Santa Rosa, CA
Special Online Offer
2 Weeks FREE Plus Uniform
The Best Martial Arts Classes in Santa Rosa, CA
Kids Karate
Karate classes for Kids enhance respect, courtesy, self-Control and lead to better behavior.
Exclusive Offer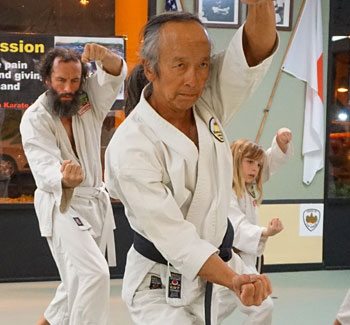 Adult Martial Arts
Build physical fitness and self-confidence while learning to defend yourself.
Exclusive Offer
Leadership Training
Awaken the extraordinary leader in you and transform your life and the world you live in.
Exclusive Offer
Special Online Offer
2 Weeks FREE Plus Uniform
Shotokan Karate Leadership School®
Karate Deal of The Day
Santa Rosa, CA
MARTIAL ARTS TRAINING AT Shotokan Karate Leadership School® PROVIDES NUMEROUS ADVANTAGES
At Shotokan Karate Leadership School® our professional Instructors are ready to serve our community from karate kids to adults. We strive to make your martial arts class a personalized experience as we realize many of our students have enrolled for multiple reasons. If you live near or around Santa Rosa, CA please give us a call or complete any form on this site to receive your website special offer. Our program directors and Martial Arts instructors will reach out to you and schedule your first lesson and offer a tour of our academy.
Learn Valuable Life Skills
Self-Confidence and higher self-esteem will come as you face the challenges of martial arts training.
Increase Your Fitness
You will increase your strength and endurance through martial arts training. The cardio benefits will have your fitness level on the rise.
Make New Friends
The challenges that you will go through with your fellow martial arts students will create bonds that last a lifetime.
Learn To Defend Yourself
Learn to walk with confidence knowing that you can defend yourself in whatever situation that life presents you with.
Let our team of Instructors show you how we can help!
Click on the Show Me How Button Below and get our website offer Today! We will get you in the queue for a schedule. First come first served, so don't delay.
LISTEN TO WHAT OUR HAPPY MARTIAL ART STUDENTS AND PARENTS ARE SAYING
People have been telling us how amazed they are with the difference they see in Jordan since he started taking karate at Shotokan Karate Leadership School. Before he used to be quiet and hidden, he kept to himself and now he's a chatter monster! It's unbelievable; he's so much more confident and sure of himself. We are so happy, thank you so much, Sensei Callahan.
Sensei, my name is Dean. I was your student 15 years ago. I'm calling because I want to thank you for giving me the foundation for a wonderful life. The training I received from you has helped me in innumerable ways. I have a wonderful life and I don't believe it would have turned out this way without the training that I received from you. Thank you from the bottom of my heart.
My son, Jared, trained with you about 25 years ago when he was 8 years old. We enrolled him in your school because he was being bullied at school. He left feeling much more confident and went on to become a physician. He now practices medicine in Portland Oregon. We are very grateful for what you did.
Shotokan Karate Leadership School® Review and Testimonial System
Thank you for visiting our website. Please leave us a Review and Testimonial and tell us how much you enjoy our programs. Our goal is to serve our students with the highest quality training and facilities in Santa Rosa, CA. Thank you for giving us the opportunity to serve you and your family.
Kids Love Martial Arts Classes at Shotokan Karate Leadership School®!
Always Do Your Best
We are excited to meet your family. Martial Arts can help your children develop life-long skills that will benefit them at home, in school with better grades, and in everyday life with enhanced courtesy and respect. We are VERY proud of how our karate kids excel in the community after just a short time of being a martial art student. Click the "Learn More" button below and select a program that best fits your needs.
Karate Kids in the community
Our students are becoming leaders within the community daily.
Karate Class For School
Karate classes that help children in school academically and socially.
Safe Karate Defense Skills
Learning safety skillsets that will help them in that time of need.
Respect, Courtesy, Self-Discipline
Life skills that last a lifetime are taught within our martial arts academy.
Teen & Adult Martial Arts Classes at Shotokan Karate Leadership School®!
Our Martial Arts classes for teens and adults are Top Notch. Our Instructors are actively involved with each student and the benefits our program has on and off the mat. From safely taught self defense skills to physical fitness our adult program delivers real world results for this ever-changing world. Our community members in Santa Rosa, CA love the classes and what we have to offer for our student base and their families.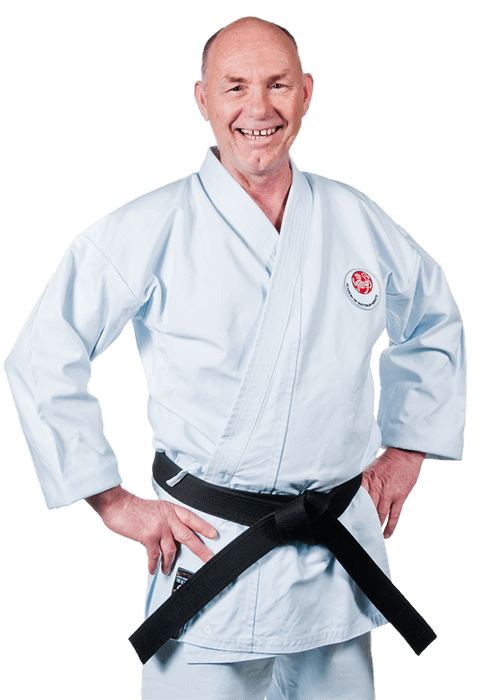 Meet Martial Arts School Owner
Master Marty Callahan
Marty Callahan has spent his life understanding and improving the lives of students both young and old. His passion led to the founding of the Shotokan Karate Leadership School® in Santa Rosa, CA in 1981 with a dream to awaken the extraordinary leader in his students. Having inspired, taught, coached, supported and trained over 10,000 students during 30,000 classes in Santa Rosa, Marty has become Sonoma County's preeminent martial arts leadership instructor. His students, hundreds of whom have gone on to become leaders in their chosen fields, appreciate his engaging, student centered approach to teaching and they believe you will too.
FREE GIFT!
Enter Your Email Address to Download Our Free "How Martial Arts Can Positively Change Lives!" Book
There will also be a SPECIAL Gift In the email.