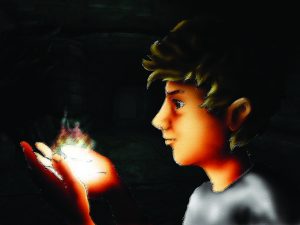 This week on Tiger's Great Journey Read Aloud we head into the Dungeon of Creativity with Tiger. He finds himself in a very uncomfortable situation but uses his experience and training at the dojo to think calmly and creatively. Join us to see what happens!
Tiger learns a lot this week on cooperation and teamwork! Listen in and think about how you may have gotten yourself out the same predicament that he did. What would you have done the same? What would you have done differently?
In today's Podcast, Sensei Callahan shares with us the importance of being relentless and moving "onward and upward" in a world wrought with obstacles and challenges.